www.BygoneButlins.com
Bringing back all your Butlins Holiday Camp Memories .
Welcome to BygoneButlins.com, the home of Butlins memories, with recollections of happy times spent at Butlins holiday camps.
Here at Bygonebutlins.com our aim is to give an insight into how Butlin's has changed over the years and is still changing to this day. The result should be a regularly updated site, as lets face it Butlin's memories can be anything from the 29th September 1899 to yesterday. Contact Bygone Butlins if you feel you have any Butlins memories to contribute to this site and hopefully between us we can produce a web site full of Butlins history and memories, along with Butlins memorabilia. There are hundreds of ex Redcoats out there so if any of you wish to share Butlins nostalgia, we would love to hear from you.
Sir Billy Butlin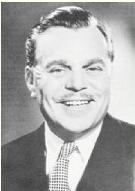 (Sir)William Heygate Edmund Colborne Butlin (1899–1980), Billy paid just 30shillings (£1:50) at Lock's Yard, Bedminster for a hoop-la stall at a traveling fair. . . and his multi-million pound Rags to Riches story began.

Born in Cape Town, South Africa in 1899. He came to live in Bristol as a little boy when his mother married a Bristol gas worker. He went to St Mary Redcliffe School for a while before emigrating to Canada.

After service with the Canadian army during the first World War, he worked his passage across the Atlantic to Liverpool, was paid £5 and walked 160 miles back to Bristol to join the Marshall Hill fair at its Bedminster winter base.

Billy made his hoop-la pedestals the easiest to 'hoop', gave out prizes more quickly than anyone . . . and took 10 times the profits of his stunned rivals with their penny pinching attractions as he triumphantly toured the West Country on the traveling fair circuit.

He went from hoop-la stalls to amusement parks to zoos and, in 1935, to his first holiday camp in Ingoldmells, Skegness, an idea he'd long since dreamed about after remembering a rotten holiday on the Bristol Channel when he'd been thrown out of his lodgings by a seaside landlady who wouldn't allow 'guests' to stay during the day.

Give the punters a fair deal, a roof over their heads and amusements, and they would flock in just as they had to his Bedminster hoop-la stall. And, of course, it worked
-----------------------------------
| | | | |
| --- | --- | --- | --- |
| | | | |
| Butlins Minehead postcard depicting typical Butlins Fountain and monorail in background. | Butlins Skegness postcard, showing monorail and outdoor swimming pool | Butlins Barry Island postcard, Depicting the open air heated swimming pool. | |