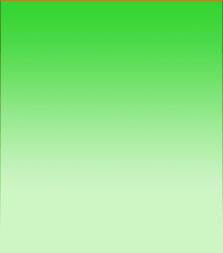 AYR
During the war the Admiralty asked Billy Butlin to build two more camps, one

in North Wales and the other in Scotland. The site chosen for the Scottish camp was at Ayr, 85 acres of gently sloping land situated four miles south of the town which formed part of the Heads of Ayr coastline.

The design of the camp was heavily influenced by the hope of transforming the site into a holiday camp at the end of the way. Work started in 1940 and the camp opened the following year. Named HMS Scotia and was used throughout the war as a Navy training camp.

After the war, the Navy vacated the camp and Billy Butlin took ownership in 1946. After some hurried construction work and repairs the site opened the following year as a holiday camp. Upon opening it could accommodate close to 2000 guests but this was eventually increased to over 5000.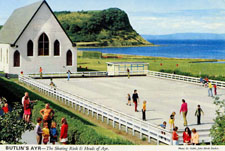 The Redcoats working at Ayr originally wore kilts and even Bobby Butlin (Bill's son) was a Redcoat here during his school holidays. Holiday makers also enjoyed a different kind of awakening in the early days. Instead of the early morning tune played by Radio Butlin, two pipers would solemnly march around the camp awakening every camper!

In the 1940s The Heads of Ayr Hotel was also opened, situated on the main road, adjacent to the camp entrance. Plans were put forward to build a new station to serve the camp and hotel along the railway line that ran through the site. Trains ran direct from Ayr, Glasgow, Newcastle and Leeds and provided the main transport link during the early years.

The end of the 1987 season Butlin's announced a £25 million investment programme. Work began in 1988 with £12 million immediately invested in the creation of a new indoor water park, upgraded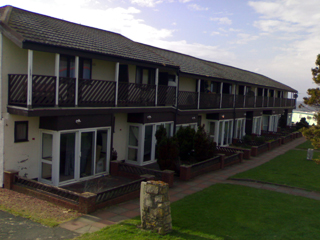 accommodation for all holiday makers, a new food court and a face lift for the caravan park. The remaining £13 million was invested over the next five years. The camp was then renamed Wonderwest World.